Brian Crump - Chair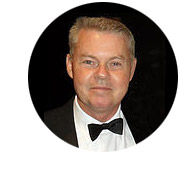 Brian Crump is also chair of the DOGS NSW Media and Government Legislation Committee and has bred and exhibited German Spitz (Mittel) for over 20 years. Brian is engaged in International Education at tertiary level and holds post-graduate degrees in philosophy and ethics. Brian is actively involved in a number of community organisations and is a trustee of the Sir Henry Royce Foundation Australia. Brian is a past president of the Non-Sporting Dog Club of NSW.
Hugh Gent OAM - Secretary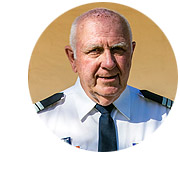 Hugh has been President and Chairman of the Board of Directors of the Australian National Kennel Council Ltd since 1998. He was Deputy Chair of the Companion Animals Working Group in the Federal Government, sponsored Australian Animal Welfare Strategy and a Director of the Australian Companion Animal Council. He currently serves on the Wollondilly Shire Council Companion Animals Advisory Group. He was a Director of the Royal NSW Canine Council from 1988–2003 and President and Chairman of the Board from 1994-1997. In 2004 he was awarded Life Membership for his long service to the Council and dog fraternity. Hugh is an ANKC All Breeds Dog Judge. In the 2006 Australia Day Honours he was awarded a Medal in the Order of Australia (OAM) for his services to Canine Activities, in particular to the Australian National Kennel Council Ltd and the Royal NSW Canine Council. He has been a member of the NSW Rural Fire Service for 30 years and has attended major fires in NSW and Interstate. He currently holds the rank of Captain in the Theresa Park Rural Fire Brigade and has been awarded the National Medal with Clasp for his service to the NSW RFS.
Christina Rafton B Acct, J.P - Treasurer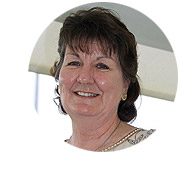 Christina is a previous President and Senior Vice President of Royal NSW Canine Council Ltd. She is a registered tax agent and a Justice of the Peace. She is an International All Breeds Judge and has owned and bred Borzoi since the early 1970s.
Professor Claire Wade BVSc (Hons) PhD UNSW G Cert Ed UQ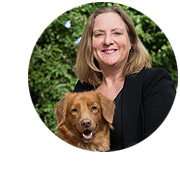 Claire is a professor of Veterinary Science at the University of Sydney, is the Chair of Computational Biology and Animal Genetics, is Sub Dean International, School of Life and Environmental Sciences and is also a member of the Sydney Institute of Agriculture. Claire also breeds and shows Nova Scotia Duck Tolling Retrievers.
Dr Karen Hedberg BVSc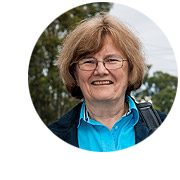 Karen Hedberg is a veterinarian who has been heavily involved in dogs and dog breeding for over 40 years. She has been involved in developing and promoting health testing schemes in many varied breeds and is the current Chairperson of the ANKC Canine Health and Wellbeing Committee. Karen sees the Charity as having great potential to push health and welfare concerns for all breeds as well as to promote research into common problems affecting dogs. Karen is a director of DOGS NSW Board.
Lynette Brown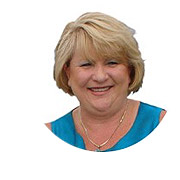 Lynette is Chairman of the Board of Directors of The Royal NSW Canine Council Ltd, Director Australian National Kennel Council Ltd, Member of DOGS NSW and Terrier breeder since 1986. Chairman DOGS NSW Judges Committee, Chair of DOGS NSW Spring Fair International Show Committee, Member DOGS NSW Media and Government Legislation Committee, DOGS NSW Conformation Judges Education Training Committee Member and Terrier Co-coordinator, Australian National Kennel Council Ltd All Breeds Judge and Life Member of the British Terrier Club of NSW
Paul Terrett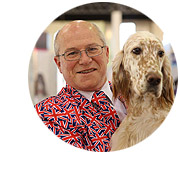 Paul has a Masters in Business Administration and was a Councillor in local government for 8 years. He was worked as a Chief of Staff and Senior Policy Advisor for many State Ministers over the last 7 years and has a broad knowledge of all levels of Government. He is a breeder and exhibitor of English Setters under the kennel prefix "Bendeela" and has been involved in dog showing and obedience for over 30 years.
Malcolm Craig QC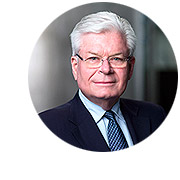 Malcolm is a barrister of many years standing and was a judge of The Land and Environment Court of NSW from 2010 to 2016. Since then Malcolm has returned to the bar.