Have you tried using the DOGS NSW online services?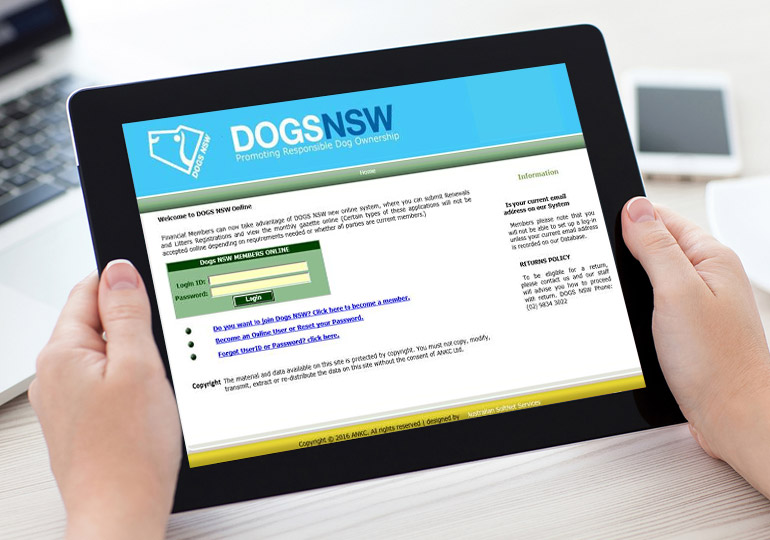 Did you know that with your online account details you can:
Enter a Show via the Show Dogs NSW website
Register a litter
Renew your DOGS NSW Membership
Renew your Judges Fee
View Online Pedigrees
View the DOGS NSW Gazette
Change your Online Account password
Simply visit the online services member portal and enter your login ID for DOGS NSW / ANKC Online Services. Once logged in, select the option that you would like to action.